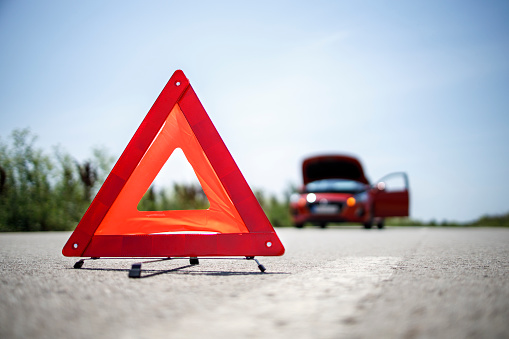 A Fort Wayne car accident lawyer explains what to know
Unless it's a rear-end collision, most people probably think of car accidents as those involving at least two moving vehicles, yet it only takes one moving vehicle to cause a crash that results in serious injuries.
Sometimes, a vehicle does not have to be in motion to present a danger. A new study shows crashes involving stopped or disabled vehicles are killing hundreds of people and injuring thousands every year. The primary reason? Passing motorists weren't being attentive and didn't notice the stationary vehicles on the side of the road.
Stopped, yet still in danger
The tragic toll, based on federal crash reports reviewed by transportation data analysis firm Impact Research for each year from 2016-18, shows that stopped-vehicle crashes resulted in:
566 fatalities.
14,371 injuries.
$8.8 billion in medical payments, lost wages, and costs related to death and disability.
Almost half of the deaths and nearly 20% of the serious injuries occurred when a vehicle struck a pedestrian leaving, working on, or returning to a stopped/disabled vehicle. The study found 300 pedestrians die in these accidents every year, an alarming increase of more than 25% from just four years earlier.
"This study identifies a part of the road safety equation that doesn't get much attention, despite the size of the problem," says David Zuby, executive vice president and chief research officer at the Insurance Institute for Highway Safety.
Help for the future, but what about now?
Experts say technology could be the answer to reducing stopped-vehicle crashes. Some navigation apps already warn about upcoming stopped vehicles on the side of the road. Advanced driver assistance features, automated driving, and vehicle-to-vehicle communication also show promise.
But most of those technologies are on the drawing board and years away from becoming common in everyday vehicles. Another part of the problem? The most recent Federal Highway Administration report on stopped-vehicle accidents was released in 2010 before many new technologies were available or even in development.
In the meantime, safety advocates are looking at methods as simple as improved hazard lights that flash brighter, more frequently, and are automatically triggered when a vehicle becomes disabled. They also are calling for modifying "move over" laws to provide for two first-responder vehicles at each crash scene, with one serving as a shield for personnel. And they emphasize the basic importance of flares, safety cones, and flashing lights to alert other motorists about a stopped or disabled vehicle.
Regardless, no matter what kind of technology your vehicle has and how many precautions you take, your safety still lies largely in the hands of other drivers who have a duty to avoid collisions with other motorists, including those who are stopped on the side of the road.
Legal help is available for accident victims
If you or a loved one was injured in a stopped-vehicle crash, the legal team at Glaser & Ebbs can review the details of your case for free and help you understand your legal options. Our attorneys have a combined 100 years of legal experience and take pride in helping injured people recover their losses while holding negligent drivers accountable. We also work cases on contingency, which means there's no upfront money required to hire us and you pay no legal fees unless we win your case.
See what an experienced Fort Wayne car accident attorney can do for you and contact us today for a free consultation. We proudly serve clients in Fort Wayne, Indianapolis, and throughout Indiana.